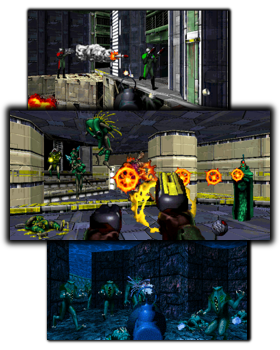 Marathon® Infinity takes the closed universe of the Marathon series and blows it wide open. The solo/co-op campaign, "Blood Tides of Lh'owon," is a 20-level scenario sporting new textures, weapons, and aliens. More than that, the scenario sheds a surprising new light on the story's characters and the meaning of events. Having defeated the Pfhor and reawakened the ancient remnants of the S'pht, the player now faces a world where friends become enemies and all is not what it seems…
Marathon Infinity is the most popular Marathon game in online play, and is compatible with hundreds of community-made maps. This release includes the classic graphics, and revamped high-definition textures and weapons.
---
Download

The disk image should automatically mount
Copy the Marathon Infinity app to your Applications folder
Launch Marathon Infinity

Open the zip archive
Copy the Marathon Infinity folder to your Program Files folder
Launch Marathon Infinity.exe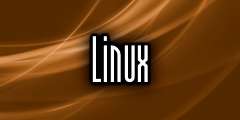 Unpack the tar.bz2 file
Run ./configure && make && make install
Place the unzipped files in /usr/local/share/AlephOne
Run alephone
---
Marathon Infinity is just one of the many games you can play with Aleph One. If you already have a copy of the Aleph One application, you can download the standalone Marathon Infinity game files for use with Aleph One 1.1 or later.
Download the GPL-licensed source code.
---
alephone.lhowon.org is hosted by lhowon.org and mirrored at aleph-one-marathon.github.io
BUNGIE™, DESTINY™, MARATHON® and the Bungie, Destiny, and Marathon logos are either trademarks or registered trademarks of Bungie, Inc., used with permission.